^the banner above is a close-up of "clown Crossroads"^



"SLC PUNK 2" Punk is Dead
the movie(2016),
Mike's "Steam Punkette" painting (below) shows up in the background of many scenes (on the right)
[Time stamps at 0:34, 0:58-1:05.]
Fun Film

When Mike isn't ghost hunting nor jumping off roofs, he maintains as a barely-upstanding citizen within his community. Not only because he can barely stand, but because he runs contra to traditional social-values.
BESIDES PAINTING: Mike likes to work on quirky, comedic acts, political stunts, drinking alcohol.
He also enjoys playing drums, Gas lighting his friends, swimming, philosophy & faking his own death.


*_---------------------------------------------------_*
"Maestro" the movie
a Logan MacDonald film
https://vimeo.com/248619515​
a Logan MacDonald's production called MAESTRO.\/
Which started out as 3week expose' on Mike's Art became a 4 year project which was finally finally completed by the maker Logan MacDonald
for all queries about the film or it's abandonment, contact Logan at: senorelmac@gmail.com 801 540-6137
In order to get the View code to the complete documentary linked above email Logan or Mike at mikesartjournal@yahoo.com asking for the Maestro view code.

\/This was the painting which inspired the movie title\/
You can BUY Mike's Art or Art prints via PAYPAL.com, using : MIKEFAHL@GMAIL.com
[
Michael accepts Bitcoin as payment as well:
Bitcoin wallet address is:
1JUXUKJ6TOK4U4MDDXDN3LXKF61MYFNRPB
​
[Mike also does work with cryptocurrencies at 2dreamcrypto.biz site.
user name 2dreamcrypto
(be sure to vet any company yourself before joining. They are a gamble and only invest what you can afford to lose.)
Most of Mike's images are available for lease/sale for your use on products or websites.
300dpi pdf, with reproduction rights....:
1(one) use on material production- $3.00
1(one) use on 1 site, $3.00
Many use on material production- 1-500, $50. - 500-10,000, $100. -10,000-100,000, $400.
Many use on website(s)-1-500, $50. - 500-10,000, $100. -10,000-100,000, $400.
Payments can be made by Paypal.com with email mikefahl@gmail.com
Please contact mikefahl@gmail.com prior to purchase.
-----------------------------------------------------------------------

​
Powered by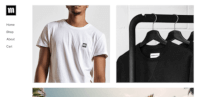 Create your own unique website with customizable templates.