" Mythos intersects theos"
While the angels assist in the saving of souls 6'x4' oil on Masonite .
--------------------
Best art show of the year at "the show room" was DECEMBER 14TH & 15TH.


>---------------------------
A MOVIE about MIKE FAHL
------------------------------------<
"The Mad World of Mike Fahl"
via this url below:​
https://vimeo.com/248619515
PASSWORD: doc
>---------------------------------------------------------------------------------------------------------------------------<
You're INTERESTED IN OWNING AN ORIGINAL PAINTING, yes?
WHEN BROWSING YOU CAN SEE IF THE PAINTING IS AVAILABLE IF THE PICTURE SAYS "ORIGINAL AVAILABLE"
Email MIchael: MIKEFAHL@GMAIL.COM
Otherwise prints are available.
EVERY IMAGE BELOW IS AVAILABLE, AS AN "OPEN EDITION" 12"X18" PRINT, (Except landscapes & portraits)
$40 EACH, SHIPPING INCLUDED for all U.S. domestic
$50 EACH, SHIPPING INCLUDED for all International
You can pay in many ways, including Bitcoin & Paypal
​or email to get mailing address or make other arrangements
Bitcoin wallet address is:
1JUXUKJ6TOK4U4MDDXDN3LXKF61MYFNRPB
---


​The file below (left) is a free PDF book written by Mike Fahl concerning contradiction called
EMBEDDED CONTRADICTION
an Issuance of dissonance into contemporary philosophy
An introduction to Modular Truth



(CLICK 'PLAY' ON THE PORTFOLIOS BELOW) surreal & adult surrealism
clowns
Romance
abstracts
mermaids, spirals, women
Mike is an artist who studies others artists techniques & styles and often swipes them as his own.
He's studied the greats, from Leonard to Leonardo. from John Singer Sargent to C.F. Payne. Falcon, O to Herciuk.
"I've swiped styles from many of artists I dig"
Heavily influenced by Robert Williams founder of Juxtapoz Magazine, Todd Schorr and many other low-brow freaky greats.
-Glen Edwards was one professor of illustration & painting who painted in front of Michael but didn't speak much. He taught through "VISUAL OSMOSIS."
-Chris Terry taught Michael through non-stop verbal discourse (AUDITORY VULCAN MIND MELD) about art & technique & color & metaphor. Michael became an in house illustrator for Herff Jones inc. post-graduation. Which helped develop his abilities. Later he produced High-Brow Princess paintings. >
Here
<. Although excellently produced the sales lingered. A random woman at a market suggested to "Make worse paintings and sell them for more." This comment sent Mike into loosening his style and generating higher market appeal.
for example: The illustration techniques immediately below was borrowed from:
C.F. Payne (Oil subtractive illustration board technique & love for small hands & big heads)
and Mark Buehner, who does children's books. Both were visiting artists at USU.
I'd also like to thank Bill Larsen aka "Mr. Bill" for his influence & education.
illustration
landscapes & portraits
owners
"TEACHING ART THROUGH THE EYES OF MY PUPILS!!
​"
does your child show interest in creating art?
Do they sketch, draw & doodle often?
do you want to advance their art abilities quickly?
I Teach & tutor oil painting and illustration techniques 1 on 1, point by point, to attentive beginners.
teenagers & adults.
[the student will need an easel, oils and brushes.
​
One indoor 'still life' can be create or one outdoor 'plein air' painting.
Time required is 3.5 to 5 hours, With one or two 5 minute breaks.
----each session is $200 and must be in an t.v., radio, internet free.---
​BELOW ARE SOME PROGRESSION PHOTOS OF A 3.5 HOUR 'STILL LIFE' OIL PAINTING SESSION WITH A 13 YR OLD
WHO HAD NEVER OIL PAINTED BEFORE, BUT WHO SKETCHED OFTEN AND SHOWED A HIGH INTEREST IN LEARNING TO PAINT.

Mike sells art online: Reno, Salt Lake City, Seattle, Venice Beach CA, Soho NY, LA.
in shops, galleries, markets, and on the streets
Powered by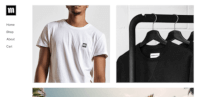 Create your own unique website with customizable templates.